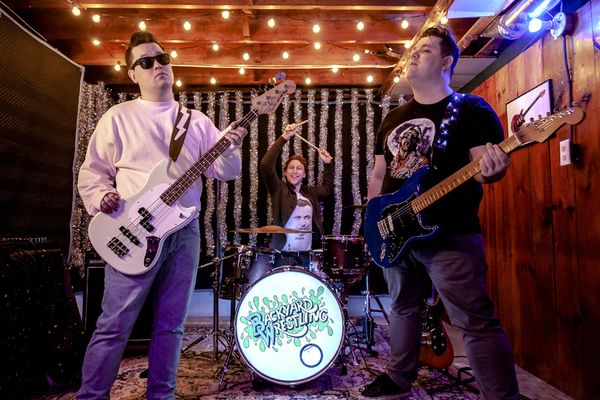 Backyard Wrestling is Arison Cain & Adam Londraville
They are are the self-proclaimed Undisputed World Heavyweight Champions of "Suplex Rock". 
Born on the badstreets of Upstate New York, Backyard Wrestling have set out to shock the world with their own special sauce; a recipe complete with nostalgic rock & roll chutzpah and sweet, melodic charm.  
In the summer of 2017, Backyard Wrestling released their self-titled debut EP.   
This piledriving 5 song release conquered all challengers, coming straight out of the backyard with championship riffs and no-holds-barred mayhem.